Coaching, Training & Mediation
with Manije Khabirpour
My philosophy
I regard 'man as a mine rich in gems of inestimable value' and I assist my clients in the process of becoming more aware of their inner strength and potential in order to live a more satisfied and meaningful life. I firmly believe that feeling empowered to contribute to the well-being of society is the ultimate source of joy and happiness and my role as a coach, as a mediator or as a trainer is to foster this process.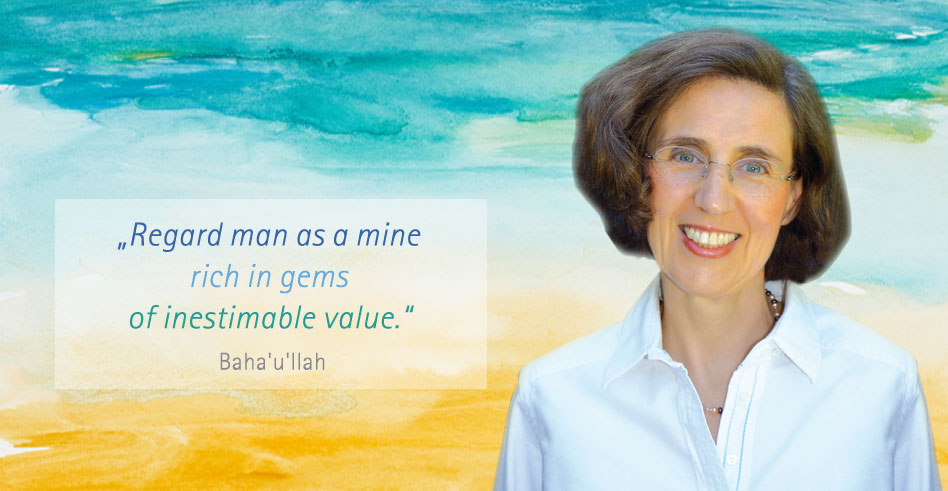 I believe that, above all, personal development, change and action all start with an acute awareness and understanding of oneself and the complexities of a diverse world. In order to advance, we must be ready for change and cultivate the ability and courage to break out of entrenched paradigms.
About me
I was born and raised in Germany and grew up in a German-Iranian family. I had lived abroad for 17 years before returning to Germany three years ago. For the past 15 years I facilitated intercultural trainings. My work has exposed me to many different countries and a diverse set of customs and traditions and expanded to include executive training and intercultural coaching. Throughout my various engagements, I consistently ensure that people development and the seamless transfer of knowledge stands at the center of my focus.
I have been exposed to different cultures and their respective differences and similarities from my earliest childhood onwards. I grew up in Germany as the daughter of an Iranian father and a German mother. My upbringing exposed me throughout my childhood and youth to very different cultures and standards and I experienced first-hand the necessity of developing an 'intercultural tool set', often described in literature as intercultural competence or intercultural skills. Tolerance, sensitivity, respect and understanding were key competencies which I developed without knowing it. These early years of my life seemed to have shaped my professional path many years back.
Moreover, having raised three sons, I can safely say that my work as a mediator began far sooner than when I sat down with my first clients. The raising of my own children has provided me with an extra set of tools to employ in my professional capacity.
In my intercultural trainings I frequently work with families, who have raised Third Culture Kids (TCKs). The sociologist David Pollock defines this group of kids as: "A Third Culture Kid (TCK) is a person who has spent a significant part of his or her developmental years outside the parents' culture. The TCK frequently builds relationships to all of the cultures, while not having full ownership in any. Although elements from each culture may be assimilated into the TCK's life experience, the sense of belonging is in relationship to others of similar background." This definitely applies also to my own children, who have spent most of their developmental years abroad, getting to know different cultures and countries.
In conclusions, while I primarily work in German and English, owing to my background and my experience in living in many different countries, I speak a range of languages, namely German, English, French, Farsi, Polish and some Hungarian.
Biography
Education
Study of Pedagogy, Psychology, Music and Physical Education, Freie Universität & Hochschule der Künste Berlin, Germany
M.A. in Conflict Resolution and Mediation, International University St.Gallen, Switzerland
Certification as an Intercultural Business Trainer & Moderator, Stöger&Partner, Munich
Further training in co- active coaching, 'The Coaches Institute', Warsaw
Qualification as a Mediator at the 'Institute for Transformative Mediation', Munich
Certification as a Culture Orientation Indicator (COI) practitioner, Paris
Work experience
Teaching at International Schools in Europe
Executive coaching
Intercultural conflict management
Expatriation and repatriation trainings for executives and their families
Intercultural trainings for business contexts (presentation skills, communication skills, negotiation skills)
International team and executive development
International project management
Life management coaching
Intercultural coaching
Mediation